Sun, Smoke and Solar Generation
August 19th, 2018 7:10 am | by John MacCormack Ph.D. P.Eng. | Posted in Uncategorized
For the last week or more Calgary and large parts of Alberta have been shrouded in smoke from wildfires in BC.  The extent of the smoke can be seen from space as reported by the CBC at, https://www.cbc.ca/news/technology/bc-fires-satellite-1.4789298.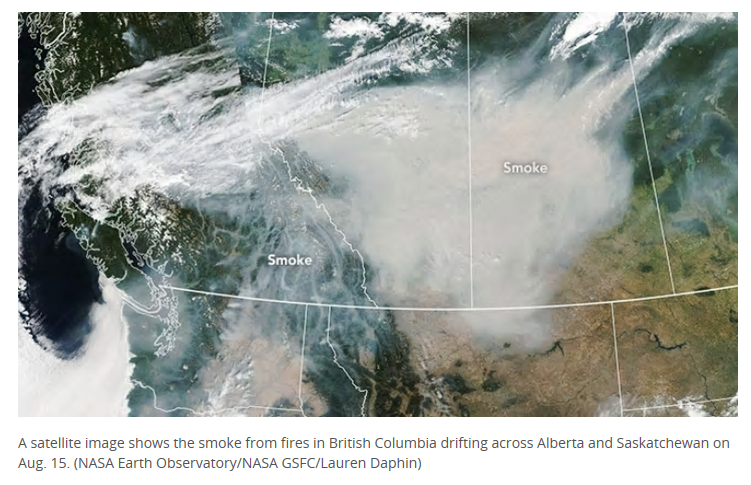 So how did solar generation in Alberta fare?  Below is a trace of the solar generation during a recent week prior to the smoke.   Peak values were generally 13 – 14 MW, the capacity factor was near 30% and solar generation averaged 5 MW over the week.

A trace of the same generation in the last week is shown below.

A clear drop off and change in the solar generation pattern is seen.  Daily peak values dropped to as low as 9 MW, the capacity factor was approx. 21% and generation averaged 3 MW – a 40% drop from the earlier week!
Here is hoping for clear skies again!